Location
The workshop will be held in Akademgorodok (Academy town), 30 km South from Novosibirsk, the largest city of Siberia. Akademgorodok is located in a picturesque place near the Ob lake. It is surrounded with birch and pine forests and pleasant not only for work but for recreation as well. Silence, beautiful landscape, and pure air are the factors promoting scientific activity and creativity.
Accommodation for the participants will be organized at the hotel "Golden Valley", 700 meters from the House of Scientists. Hotel prices: one place in a double-room 30 EURO, single room - 40+ EURO, suite 80+ EURO.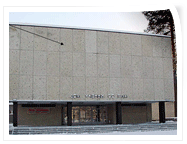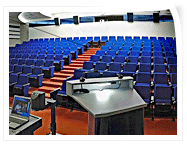 Registration of participants will take place at the hotel on May 28 from 4 p.m. to 8 p.m., and next day in the House of Scientists starting from 8:30.
A direct Siberia Airlines flight will bring you from Frankfurt, Hannover, Tel Aviv or Beijing to Novosibirsk and back. One can buy an interline Lufthansa-Siberia Airlines ticket. Participants traveling via Moscow will be helped to take domestic flights. There are at least four daily flights between Moscow and Novosibirsk: Aeroflot (Sheremetyevo-1, Moscow) as well as by Sibir and Transaero (Domodedovo, Moscow). All participants will be met at the Novosibirsk airport and brought to Akademgorodok by a special transport.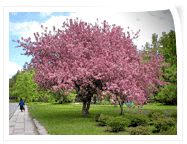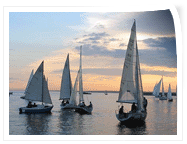 The weather in Novosibirsk at the end of May is normally quite warm and sunny with the temperatures in the range of 20-25 C. Night swimming in the Ob lake is not excluded.